News & Events
News, events and more!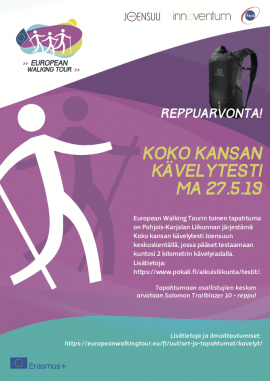 2nd walk in Finland takes place on May 27th
27.5.2019
Join us and learn more about your condition at the Joensuu Central Sports Arena.
The theme for the second walk even in finland is measuring your condition in a 2 kilometer walking test. A handy Salomon trekking backpack is drawn between the participants. This walk is organised by PoKaLi.